Quality and Environment
Information and certificates
Below you will find the most important information on environmental issues, certifications, air freight, as well as the Construction Products Regulation and the WEEE Directive.
International Railway Industry Standard (IRIS)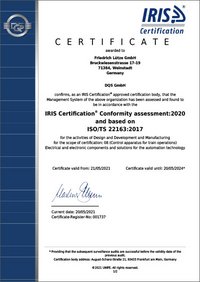 As one of the leading suppliers for electronic components for rail vehicles, Friedrich Lütze GmbH is aware of the high standards demanded by the customer.
Back in 2007 Lütze Transportation was among the first companies to fulfill the demanding IRIS standard. Since then the quality management system was improved constantly, following the improvement of the standard. It now fulfills the requirements of the new ISO/TS22163.
Certificate of Quality Management System
In February 1995, the Quality Management System of Friedrich Lütze GmbH had been certified by DQS according to DIN EN ISO 9001 for the first time.
The certification valid until today connects us with the commitment to take the way of permanent improvement in order to achieve optimal customer satisfaction. Various assessments with the distinction "A-supplier" confirm the correctness of this quality conscious attitude.
Environmental Management System Certificate
Since May 2004, the Friedrich Lütze GmbH Environmental Management System had been certified by DQS according to DIN EN ISO 14001, too.
With this step, the enterprise pursues that economy and ecology complete one another in a sensible way with regard to an ecologically sound and sustainable corporate management.
Waste Electrical and Electronic Equipment (WEEE)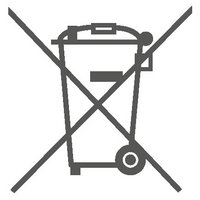 The Waste of Electrical and Electronic Equipment Directive 2012/19/EU was issued in 2012. This European directive deals, amongst other things, with the labeling and take-back of electrical and electronic equipment by the manufacturer. It is intended to ensure that the equipment is properly disposed of or recycled. Since LÜTZE Transportation products are also covered by this directive, all companies within the LÜTZE INTERNATIONAL Group that fall under this legislation are registered locally and provide their customers with a disposal solution.
The Electrical and Electronic Equipment Act (ElektroG) ensures the implementation of the European directive in Germany. As a result of the revisions to the ElektroG on August 10 2021, LÜTZE Transportation is now offering its customers in Germany, the chance to have their products collected for disposal at the end of their lifecycle. If you need to dispose of old equipment in compliance with Section 19 of the ElektroG, please contact your designated contact person beforehand. It is the customer's responsibility to delete any personal data. The old equipment should not be disposed of with unsorted municipal waste, as signified by the crossed-out trash bin symbol. In addition, every customer is responsible for removing accessible batteries and accumulators, as well as lamps beforehand and disposing of them separately. Likewise, the product packaging must also be disposed of at designated collection points.
It is safe: certified LÜTZE air freight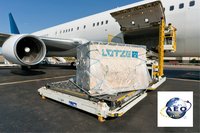 Air freight is subject to increasingly strict safety regulations. This results in high costs and loss of time. Only for certified "known senders" does everything run smoothly - LÜTZE and its customers can now benefit.
Read More