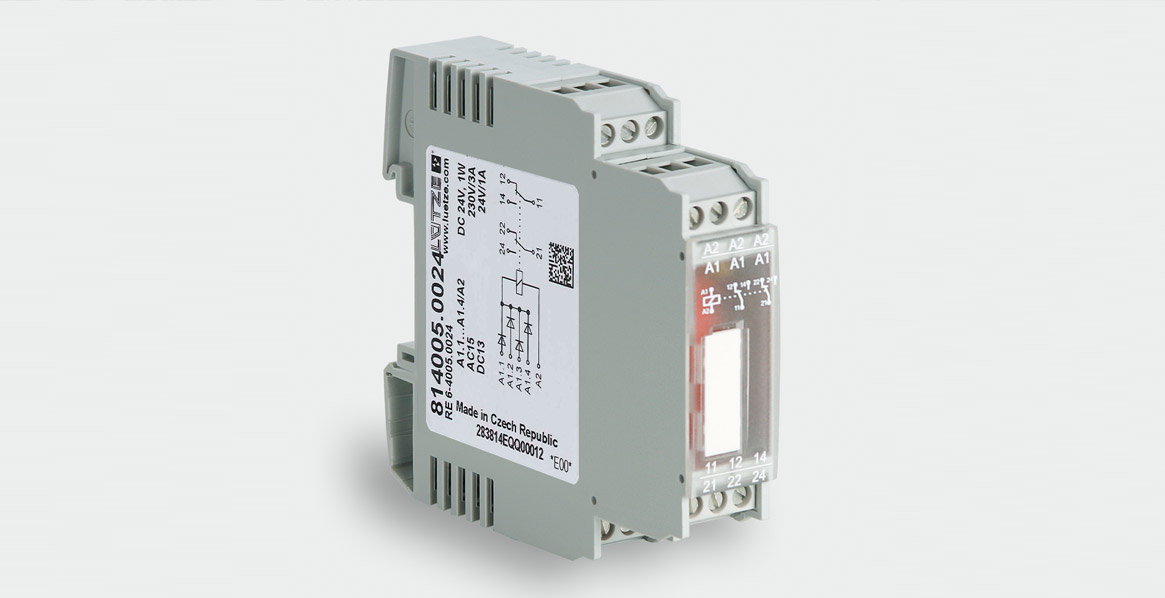 September 15, 2014
Four in one go
Rail equipment specialist LÜTZE Transportation, Weinstadt launches a compact relay coupling module with four inputs decoupled via diodes.
The new relay module by LÜTZE Transportation with 4 decoupling diodes is designed for the output‐coupler level. Up to four input signals can be switched on one relay. In addition to the significant amount of space which is saved, much less wiring is required because no external diodes are necessary. There are two 250 V / 6 A changeover contacts available on the load side for the switching of small to medium loads. The new LÜTZE relay is available in all conventional voltages from DC 24 V to DC 110 V.
The very compact LÜTZE relay, which is only 17.5 mm wide, has a working temperature range of – 40 °C to + 70 °C and is designed according to the relevant rail standards EN 50155, EN 50121, EN 50124 and EN 50155 / EN 61373.
A typical application example on rail vehicles is e.g. switching input signals in manual/automatic mode: Signal 1 is received from the vehicle control system, signal 2 is received from a button in driver's cab 1 and signal 3 is received from a button in driver's cab 2 (e.g. failure of the control system or during repairs).
Number of characters: 1.368
Press contact
Wolfram Hofelich
Lütze Transportation GmbH
Bruckwiesenstr. 17-19
71384 Weinstadt
presse

(at)

luetze.de
Tel +49 7151 6053-0
Press download