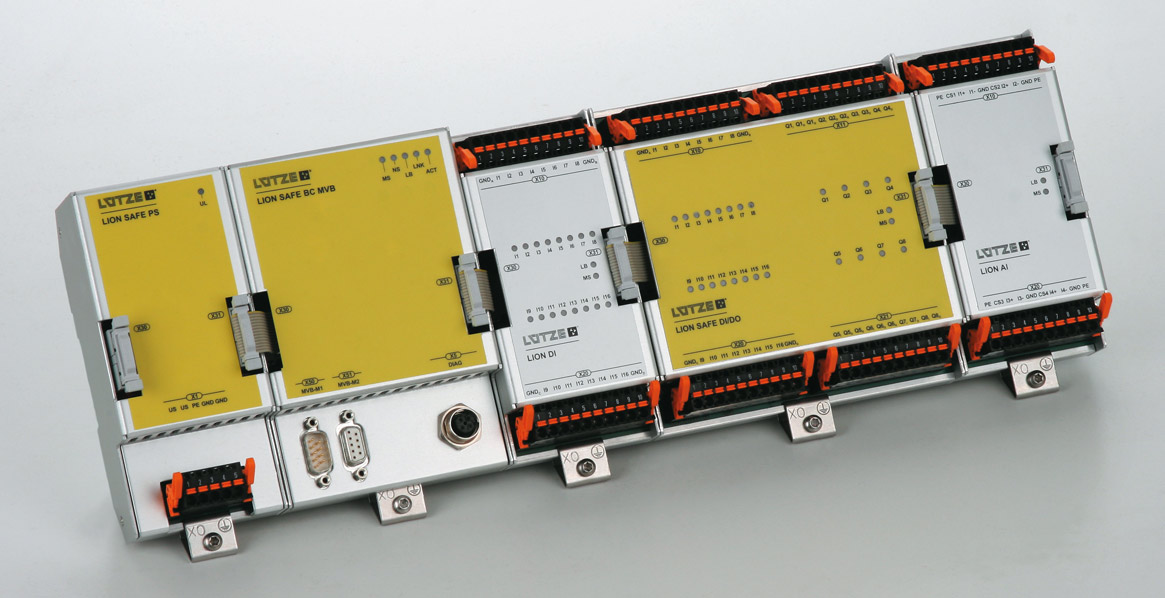 September 04, 2014
Scalable safety
Rail equipment specialist LÜTZE Transportation presents a scalable safety oriented Remote I/O system with 1-channel architecture.
In the modular expandable Remote I/O system LION by LÜTZE, both safe (SIL2) and also non-safe (SIL0) I/O components can be controlled at one station with the same field bus. Redundant components or networks for processing safety-relevant signals are no longer required. This means that safe functions on rail vehicles only need to be installed where they are actually required. The benefits are obvious: cost savings, less wiring, less weight and less preparation required for the approval process. Its flat design means that the LION can be mounted below the driver's desk or in the wall panelling.
As a scalable SIL2 I/O system (in compliance with EN50126, EN50128 and EN50129) LION enables the connection or the combination of various safe and non-safe modules depending on the application: Bus Couplers, Line couplers and digital and analogue I/O modules.
Up to 32 I/O modules can be used in almost unlimited combinations. By replacing the bus coupler, users can easily switch between different field bus systems such as MVB or Ethernet (CIP, TRDP and PROFINET).
Number of characters: 1.467
Press contact
Wolfram Hofelich
Lütze Transportation GmbH
Bruckwiesenstr. 17-19
71384 Weinstadt
presse

(at)

luetze.de
Tel +49 7151 6053-0
Press download