2016

Very safe. Minimum construction width.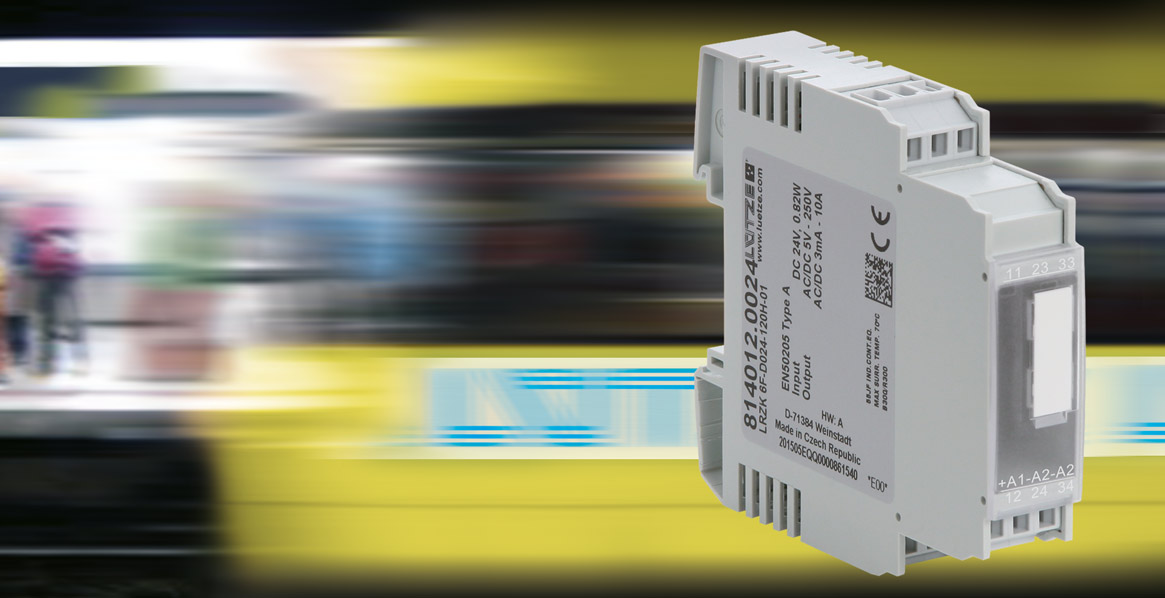 February 16, 2016
Very safe. Minimum construction width.
LÜTZE Transportation presents four new relay components with positively driven contacts that stand out thanks to their very narrow dimensions of just 17.5 mm and up to four switching contacts.
The new LÜTZE relays complete the Microcompact series and are available for all rail-based on-board power supplies 24, 36, 72 and 110 volt DC. Typical applications include safety-relevant applications for switching small to medium loads: e.g. for door control systems, monitoring vehicle couplings, the brake system, the passenger emergency brake, traction release, SIFA (safety deadman circuit), PZB (intermittent automatic train control) or the radio remote control.
The relays satisfy the standards EN 50155, EN 50121, EN 50124, EN 61373 and the fire prevention standard EN 45545-2. Depending on the application, the relays are available with either 3 (2S/1Ö) or, on request, with 4 contacts (3S/1Ö bzw. 2S/2Ö). All contacts are positively driven according to EN 50205 application type A.
Due to their small dimensions, the LÜTZE relay modules can also be used as space-saving substitutes for electromechanical contactors. The working temperature range of the LÜTZE relay modules is -40 °C to +70 °C (Class TX acc. to EN 50155).
Press contact
Wolfram Hofelich
Lütze Transportation GmbH
Bruckwiesenstr. 17-19
71384 Weinstadt
presse

(at)

luetze.de
Tel +49 7151 6053-0
Press download