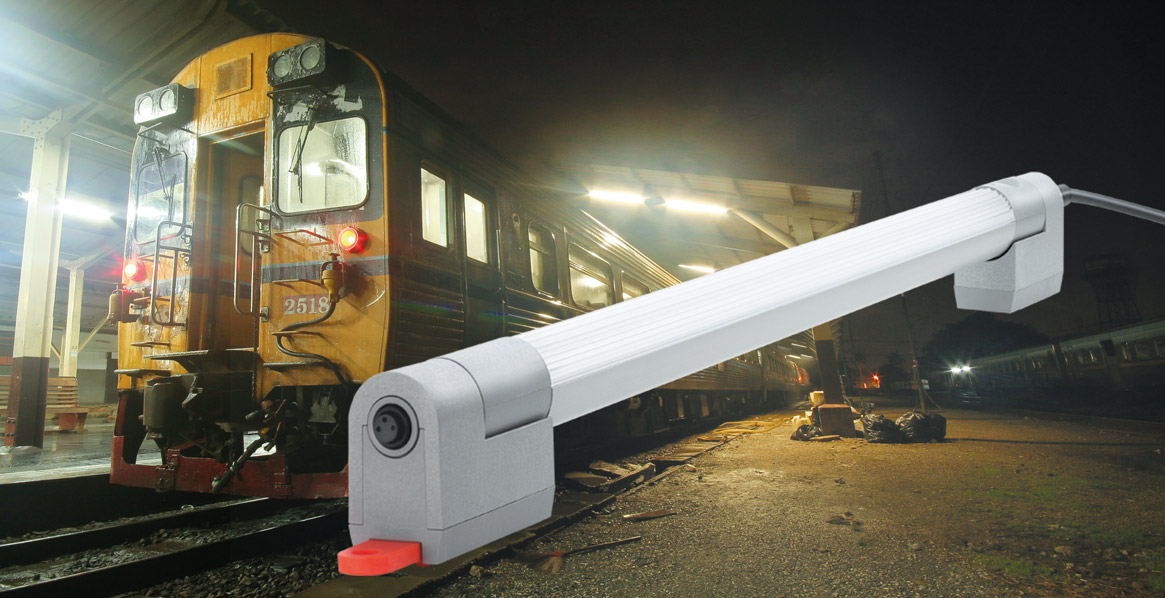 July 05, 2017
Light off. LED on.
Railyway approved and space saving LED lighting element for switch cabinets.
The new DC 24 Volt LED lamp can either be switched on or off by the integrated button, or by the door position switch. The compact swiveling LÜTZE LED lamp is 500 mm long and provides a neutral color temperature of 5,000 K. It is rated for protection class IP20. A major benefit of the LED lamp is its long service life of approximately 50,000 operating hours. The wiring is performed using a actuator-sensor cable with M8 snap-in technology. If necessary, several lamps can be connected in series.
Switch cabinets in railway technology are often installed at inefficient or difficult to reach locations. The light conditions can, therefore, be inadequate when opening the switch cabinet for maintenance and inspections. This is where the LÜTZE LED lamp offers an excellent solution. Thanks to the lamp cover's integrated prismatic structure, the switch cabinet will be optimally illuminated.
The LED switch cabinet lamp by LÜTZE Transportation offers a high LED service life of at least 50,000 hours. Maintenance costs for lamps, including changing out the bulb, are therefore minimized. Additionally, the LED-technology significantly reduces energy consumption compared to conventional lighting equipment.
Number of characters: 1.301
Press contact
Wolfram Hofelich
Lütze Transportation GmbH
Bruckwiesenstr. 17-19
71384 Weinstadt
presse

(at)

luetze.de
Tel +49 7151 6053-0
Press download