2022

Digital signal generator for issuing warnings and warning signals in the public transport sector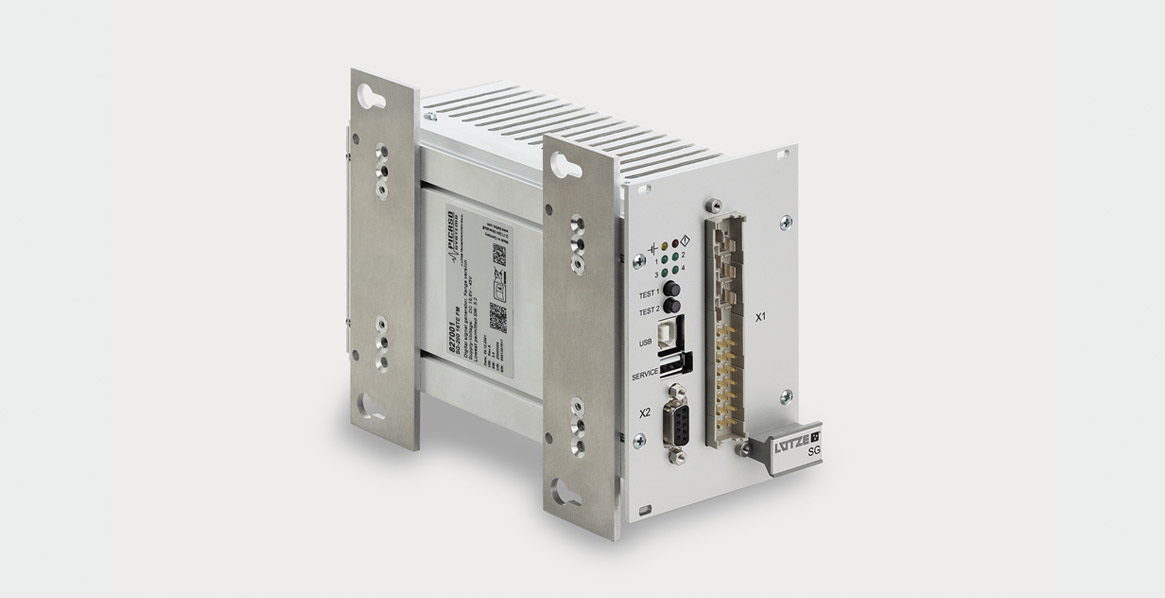 July 25, 2022
Digital signal generator for issuing warnings and warning signals in the public transport sector
At the InnoTrans 2022, rail technology specialist LÜTZE TRANSPORTATION, Weinstadt, will be presenting the LÜTZE SG-200, a configurable two-channel signal generator for issuing warnings on public transport vehicles.
Signal generation of the LÜTZE SG-200 can be activated by 12 or 15 opto-decoupled control inputs. The SG-200 has a digital high-performance end level (Class D) with a 200 W output for issuing outdoor warning signals with high sound pressure levels. Warnings can be issued in the passenger area and in the driver's cab via a second end level with an output of 25 W (Class D). The SG-200 can issue up to 16 freely definable warning signals and voice announcements. It has a large internal memory so that up to 512 different audio signals or announcement sequences can be filed. The warning and announcement sequences can be easily assigned to the corresponding control inputs via a parameter field. The output level of the audio signals can be configured individually here. LÜTZE supplies two alternative installation models for the SG-200 signal generator: Either as a 19 inch push-in variant (PI) for the control cabinet or for flexible flange mounting (FM) in the passenger area or driver's cab, using two brackets and four screws.
A day and night reduction has been integrated for issuing outdoor warnings. For instance, the output of the 200 W end level can be automatically reduced after 10 pm. Public transport companies can issue and manage individual priorities for all 12/15 inputs. The warning signals can be activated by means of signal edge or state-controlling. The signal generator is configured using the SG-200 software. Configurations and audio files are imported via the integrated USB-A interface. There is another USB-B interface available as an optional configuration interface. Four relay outputs (IO1, . . IO3, OUT4) can be used to issue specific previously defined states and collective fault messages.
Available accessories include various horn loudspeakers, the SG-200 configuration software, connectors, installation brackets and services for setting the configuration. The LÜTZE SG-200 signal generator meets the relevant standards and certifications for railway applications acc. to EN 50155, EN 50121-3-2, EN 50124-1, EN 61373, EN 45545-2.
LÜTZE TRANSPORTATION at the InnoTrans 20.-23.09.2022, Hall 27 Booth 630
Number of characters: 2,562
Press contact
Wolfram Hofelich
Lütze Transportation GmbH
Bruckwiesenstr. 17-19
71384 Weinstadt
presse

(at)

luetze.de
Tel +49 7151 6053-0
Press download